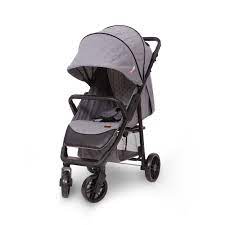 Baby supplies are essential items that will help you care for your new bundle of joy. From a crib to diapers, there are a lot of items that you'll need to purchase in preparation for the arrival of your baby. But, before you start shopping, there are a few things to keep in mind so that you can save money on the baby gear you need.
Changing Tables and Dressers: The right place for changing your baby's diaper is crucial. A sturdy changing table will help make your life easier and provide a safe space for your newborn to change their diapers. Alternatively, you can use a dresser or chest of drawers to hold diapers and other necessities. Some changing tables even come with a strap that can be fastened to the table so you can safely change your baby's diaper while keeping your hands free.
Diapers and Wipes: Babies can go through a lot of diapers in their first months, so it's important to stock up on these essentials to ensure you have enough on hand. Disposable diapers are a good choice for budget-conscious parents, but cloth diapers are also an option. In addition to diapers, you'll need several packages of baby wipes for cleaning your baby's bottom and a few jars of baby ointment or barrier cream to prevent rashes.
Hats: Infant hats and caps are a must-have item, especially during the cold weather months. These cute hats can be purchased at a variety of stores, so shop around to find one that matches your baby's unique style and needs.
Nursing bras and breast pads: You'll need these if you plan to nurse your baby. A breastfeeding pillow or a soft blanket is also handy for resting your arm while you're nursing.
Clothing: You'll need a few sets of baby clothes, including a few different styles and sizes. For example, a couple of flannel or fleece sleepers will keep your little one warm and cozy during the winter months. You can also get a few light jackets or sweaters for warmer months.
Toys: There are lots of toys for babies out there, but it's important to choose ones that are age-appropriate and safe. Some of these toys include rattles, play gyms and other fun and stimulating baby toys that will help your child grow and learn.
Pacifiers: Your newborn will probably want to suck on a pacifier to soothe themselves, and it's always good to have some available. Choosing a pacifier that's small enough to fit your newborn's mouth can be a little tricky, so check the manufacturer's recommendations to make sure you buy one that's appropriate for your baby's size.
A Baby Monitor: Most modern video baby monitors are affordable and effective, allowing you to keep an eye on your little one at all times without having to leave the room. Some even offer soft noises, like a raindrop or soft static that can help your baby relax and fall asleep. baby supplies